Cushion is
Howleen Wolf
's pet! Her fingerine is in the 13 Wishes: Basic doll line!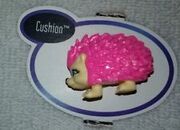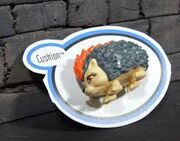 Description
Cushion is Howleen Wolf's pet, he has all pink hair on his newer version and black fur with a orange mohawk down the middle!
Howleen's Bio
Cushion is my pet hedgehog. She may be a little prickly on the outside but she's really sweet on the inside and that's what matters.