Lagoona Blue is the daughter of the sea monster (Though in 13 Wishes, Her wish is to be a Freshwater sea monster instead of Saltwater, so Gil's parents will appreciate her more.) This doll is part of the 13 Wishes: Basics doll line.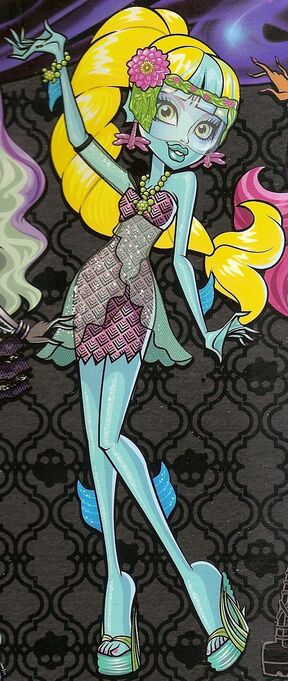 Description
Lagoona has lighter blonde hair, and dark blue skin. Her dress is a one armed dress, with pink on the inside and blue frills covering the pink. Her necklace and bracelet are green and they are like seaweed. Her earrings are pink and are like sea creatures. Her shoes are sea green and light green.
Personality
As a freshwater monster, Lagoona becomes boring and dull. And is often almost Mothering of gil.
Notes
This doll comes with a pet, a stand, a diary and a brush!
====